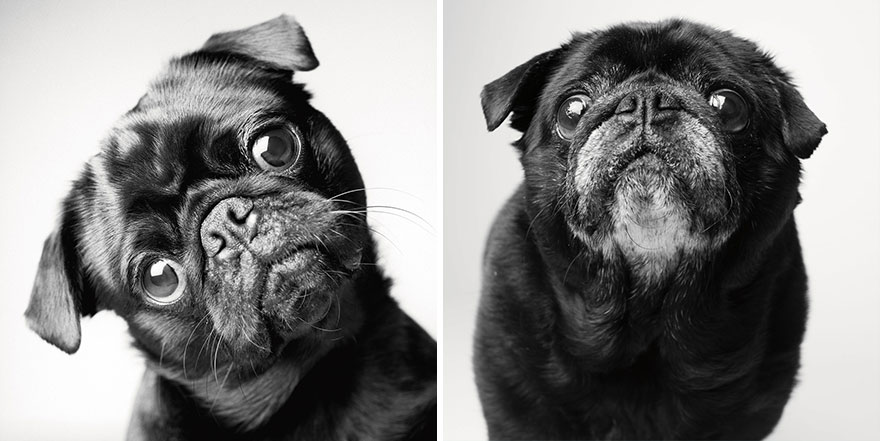 Massachusetts- based professional photographer Amanda Jones has been taking photos of dogs for twenty years. Puppies are adorable but aging dogs are cute too, and so Jones decided to combine puppy pics of the past beside more mature photos of aging dogs.
Her collection of then and now dog portraits has been published into a book: Dog Years: Faithful Friends Then & Now. Her own dog, Lily the dachshund, inspired the project, although she sadly passed away during the making of the book.
Lily isn't the only aging dog you'll find in this pawsome book, Jones included dogs of all ages and breeds, and added comments from their owners as well. The results were more interesting than Jones ever could have imagined. In an interview with Daily Mail she said, "Some don't seem to age at all, yet others show the signs quite openly in their eyes, their jowls, and their gray hair."
Some aging dogs experience many physical changes, but the one constant is the love shared between owner and dog, a force of nature that only gets stronger as the years go by.
Jones said it best, "It is this semblance of ourselves and our souls in their eyes that gives us such a deep connection with dogs. One thing that remains constant is the love people and dogs have for each other. That does not change, no matter how many dog years go by."
Dog Years: Faithful Friends Then & Now is available for purchase through Amazon.
Maddy pictured at 5 years and 10 years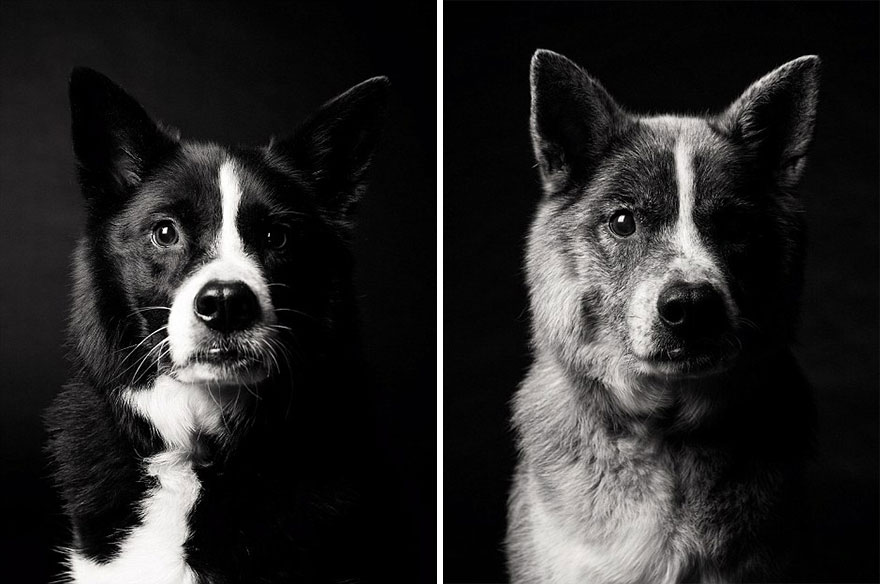 The dog that inspired it all, Lily pictured at 8 months and 15 years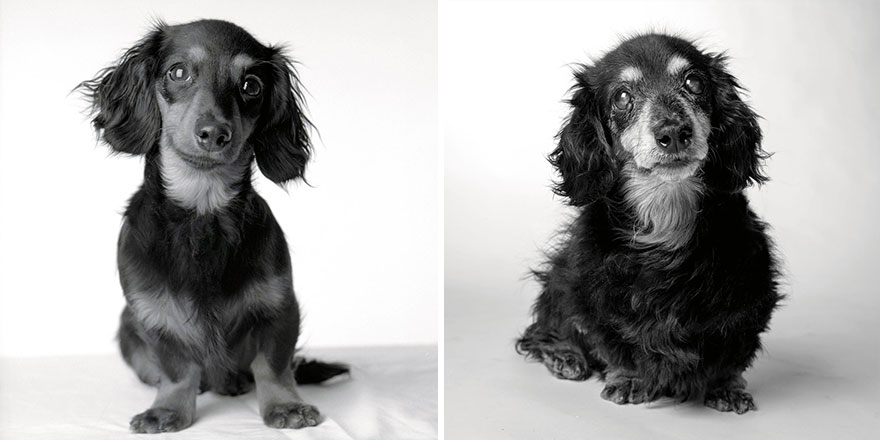 "A dog's love is timeless. The bond we share with our canine companions deepens and matures in their journey from playful pups to wise old friends."
Fred pictured at 2 years and 10 years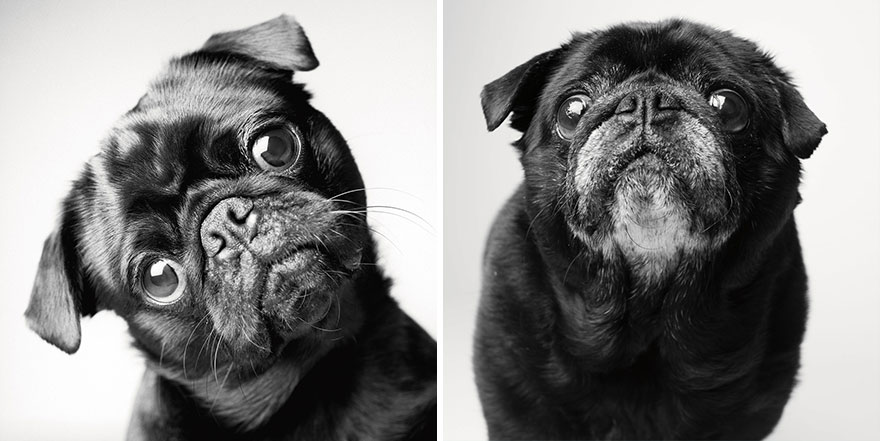 Rufus pictured at 6 months and 13 years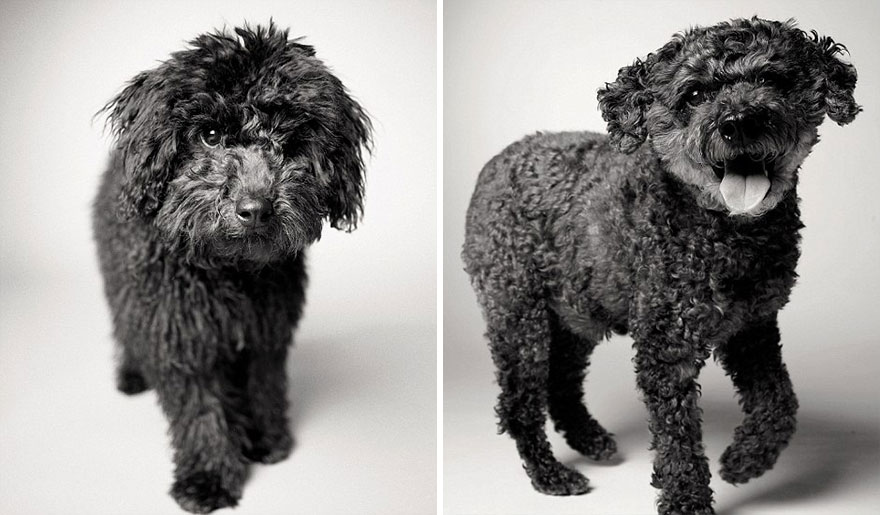 Copper pictured at 3 years and 10 years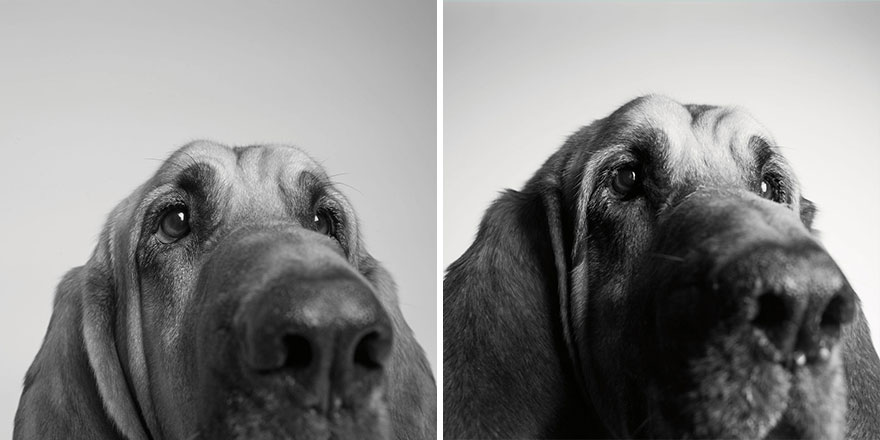 Best pals for life, Maddie and Ellie pictured at 7 & 6 and at 14 & 13 years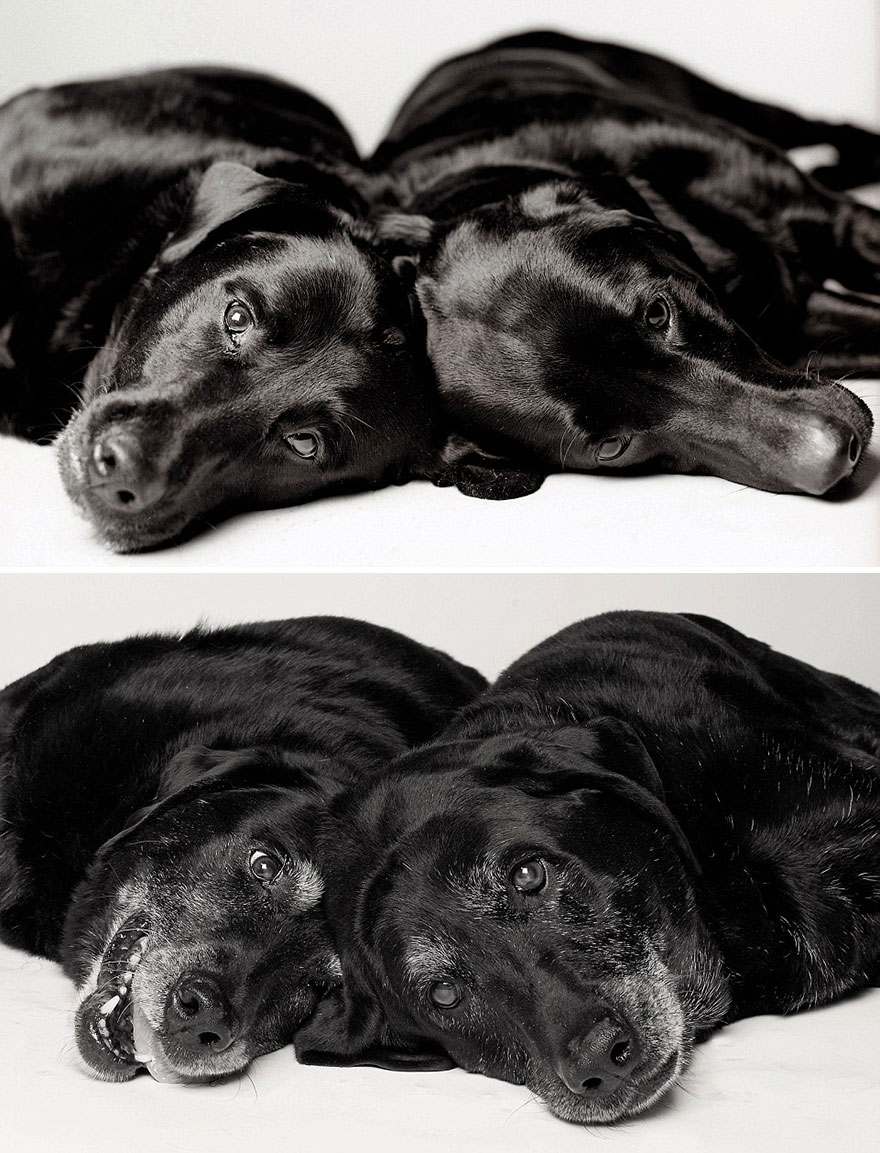 Abigale pictured at 4 months and 8 years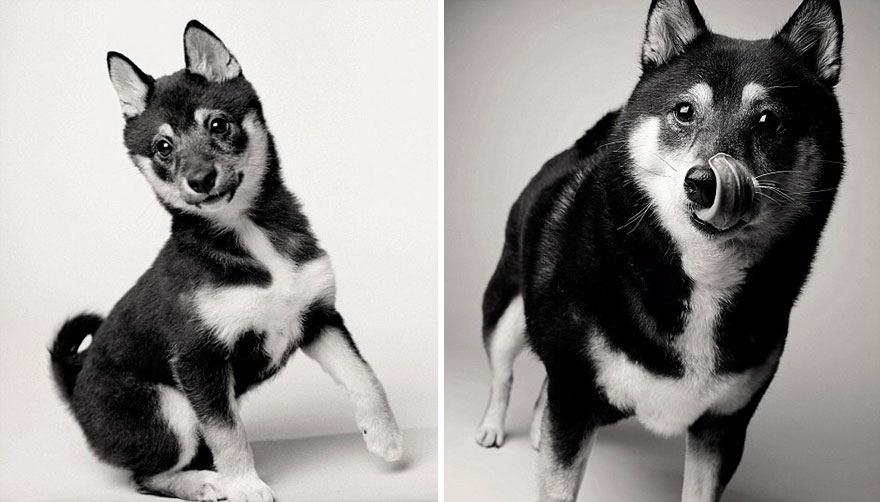 Briscoe pictured at 1 year and 10 years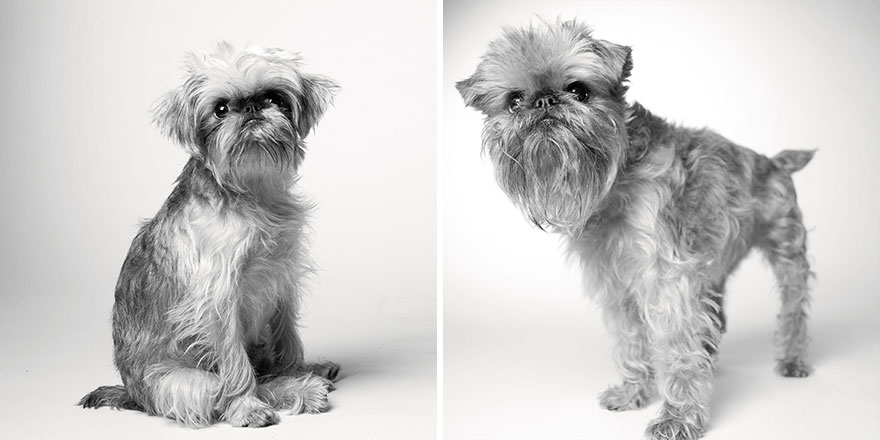 Kayden and Brodie pictured at 11 months & 5 years and again at 7 & 12 years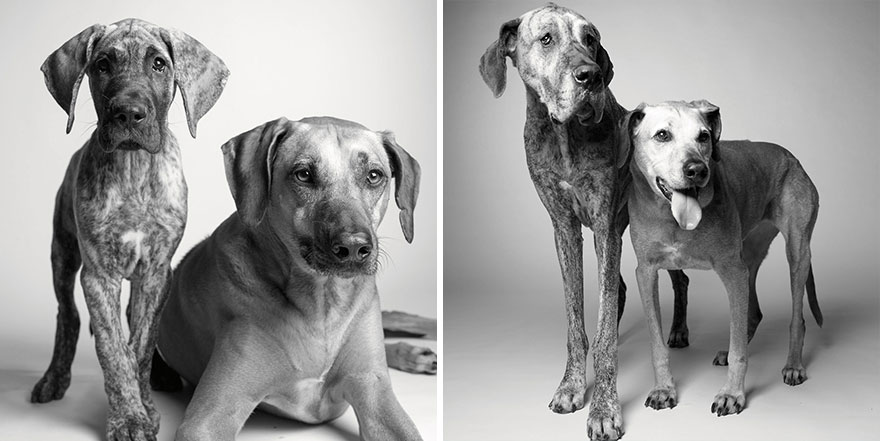 Poppy pictured at 1 year and 7 years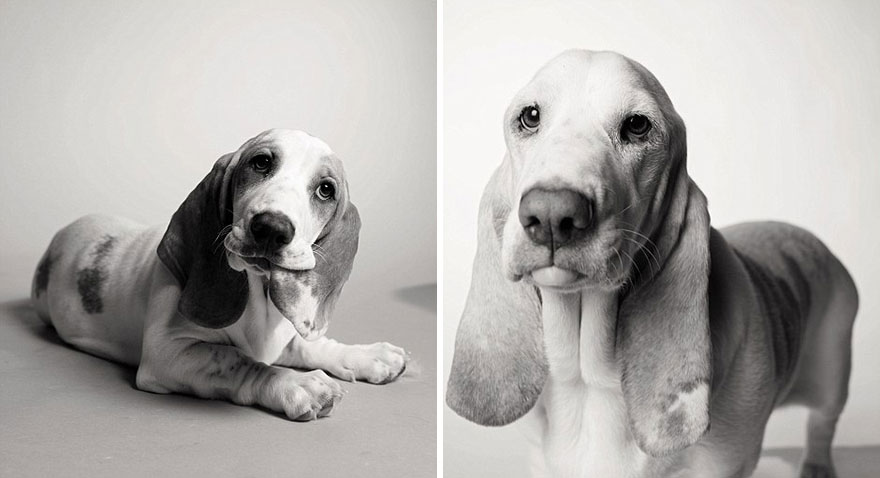 Audrey pictured at 3 years and 12 years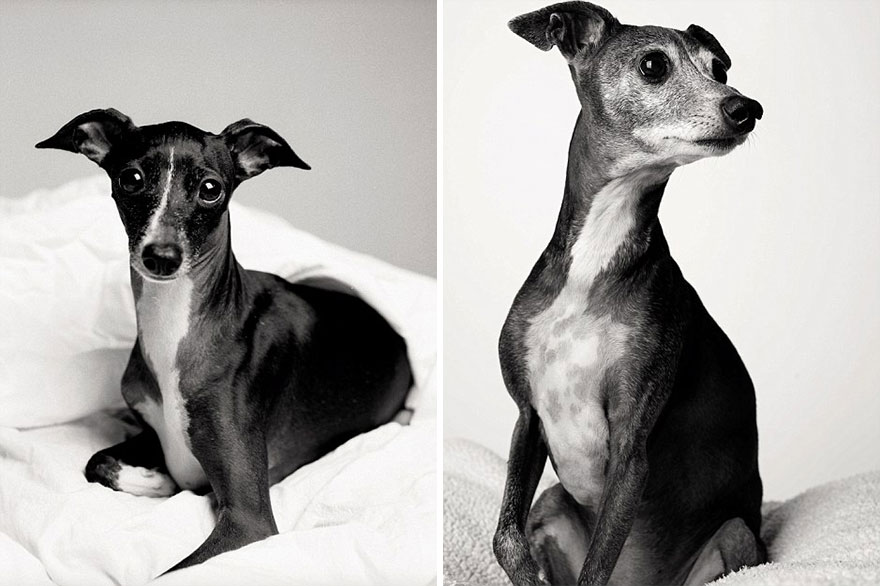 Sydney and Savannah pictured at 16 months & 5 months and again at 10 years and 9 years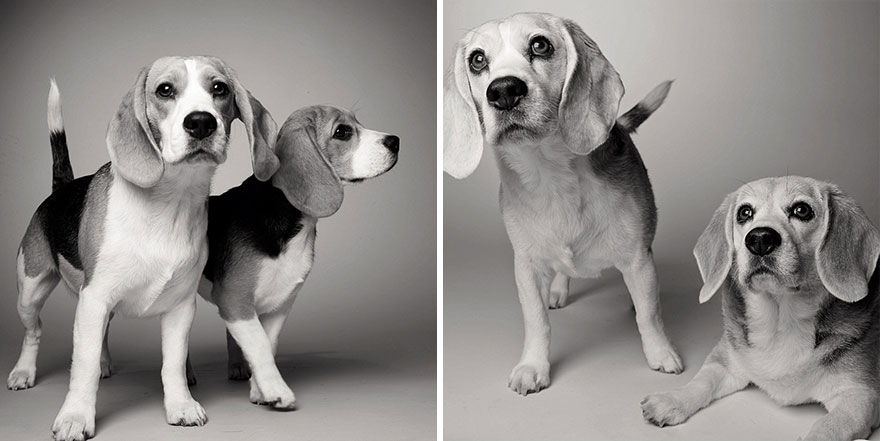 Corbet pictured at 2 years and 11 years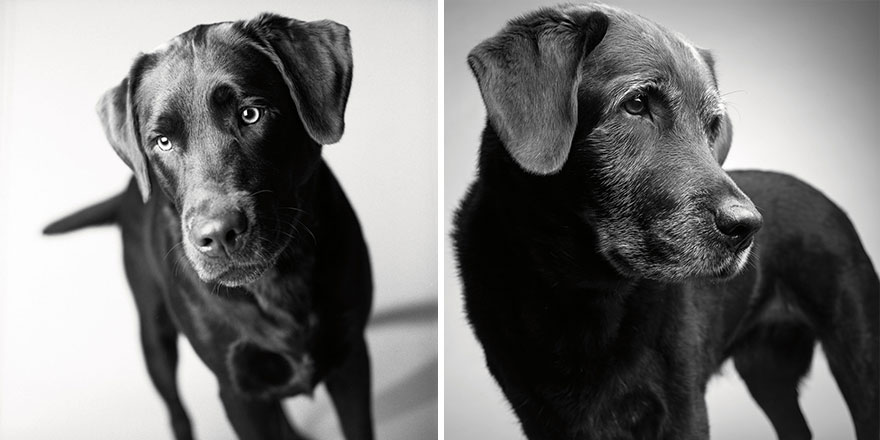 Check out Amanda Jones' website to see more of her amazing pet photography.
And don't forget to check heartwarming book:
DOG YEARS which has become an Amazon Best Seller!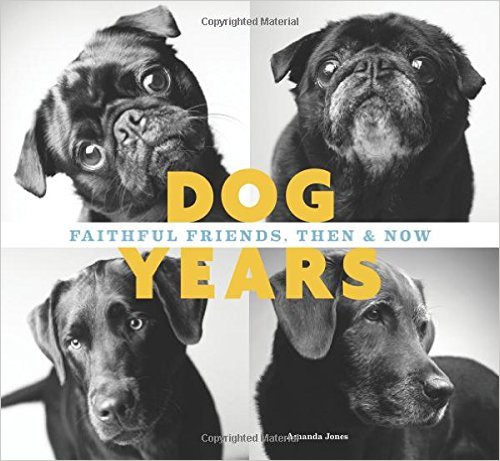 Photo Credits:  amandajones.com, Amazon, dogyears.strikingly.com, Facebook, Twitter